More and more people are concerned about protecting the environment. Property owners as well as tenants are part of it. So is My Apartment in Paris. For several years, our agency has been committed to this approach, particularly in the context of property maintenance. It is time to explain why and how.
Why did we switch to eco-responsible cleaning?
We are proud that our cleaning team is committed to using only natural and certified organic products for the cleaning of the apartments we manage. We realized very quickly that it wouldn't take any longer to use only eco-friendly and therefore environmentally sound products for the maintenance of all our apartments.
That's why in 2018 we decided to do away with environmentally toxic household products and use only eco-responsible products.
But what is eco-responsible cleaning?
This type of household implies using only raw materials of natural origin. The use of this type of product is the opposite of classic household products which are a source of pollution because of their chemical or petrochemical components.
Global definition of ecological / eco-responsible household: use of 100% natural products or of 100% natural origin, zero chemical products, controlled pollution.
Why have we decided to ban chemicals from our households?
We do more than 700 cleanings per year, which represents about 3,000 hours of housework. The impact we have on the environment is therefore significant. Banning these products was an obvious choice because it was in line with our corporate values.
By doing so, we are now limiting our impact on the environment and contributing to making our apartments healthier. We also think about the health of our cleaning team members who, by using natural products, reduce the risks to their health. Indeed, contrary to what we might think, the air inside our apartments or houses is 4 to 6 times more polluted than the air outside and can sometimes contain up to 900 chemical substances from our household products!
How do we practice ecological cleaning?
We have simply replaced all chemical products from the usual list of household products by responsible products with the Ecocert label.
All our cleaning teams have decided to ban the use of wipes, bleach, drain openers, aerosols, toilet blocks, non-natural anti-scaling products etc.
Which products should I use to make my housework eco-responsible?
There are several products that are just as effective as classic household products for a 100% ecological cleaning. All these products are made from simple ingredients and are environmentally friendly since they are biodegradable.
White vinegar
A true star product in ecological cleaning, white vinegar is the ultimate multi-tasker. It can remove limescale, sanitize or disinfect. Hot or cold, we use it to remove limestone from taps, descale and disinfect bathrooms, wash windows and mirrors or to disinfect a refrigerator.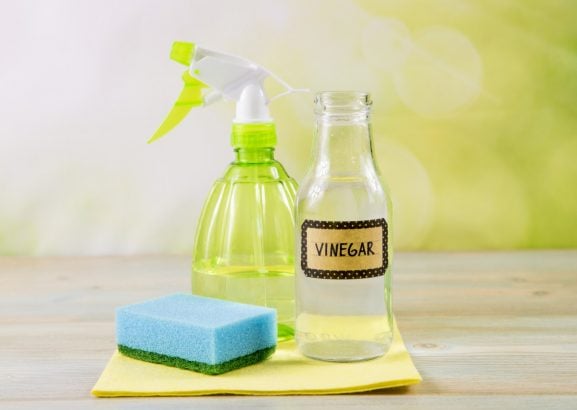 Baking soda
Baking soda is also a perfect ally to clean in an ecological way. It is simply a 100% natural and biodegradable substance made from salt and limestone.
Wet or mixed with other products, it can be dissolved in warm or hot water. We use it in bathrooms and shower rooms against mold and mildew that appear in silicone joints. To do this, we mix it with warm water and then spray the mixture, leaving it on for a few minutes before rubbing with a sponge.
In the kitchen, we use it for pots and pans as well as for cleaning our ovens. It will also be particularly effective to deodorize a fridge or a trash can.
Finally, we also use it to clean and remove stains from a sofa, a fabric or to sanitize a mattress!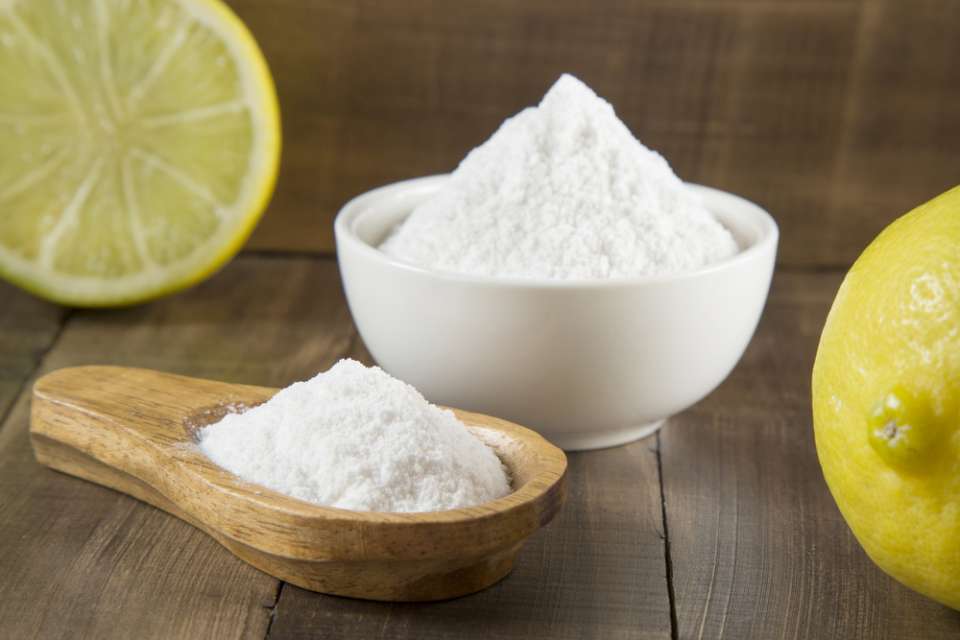 Household black soap
We generally use black soap in its liquid form. It is composed of a high concentration of vegetable oils (such as olive or flax).
It is the ideal product when you need to degrease a floor or a surface such as stone, tommette, marble or tiles. It is also extremely effective for degreasing ovens, microwaves, hoods and cooking plates.
As it is very concentrated, you just have to dilute it in a large volume of water and apply it on the surfaces to be cleaned.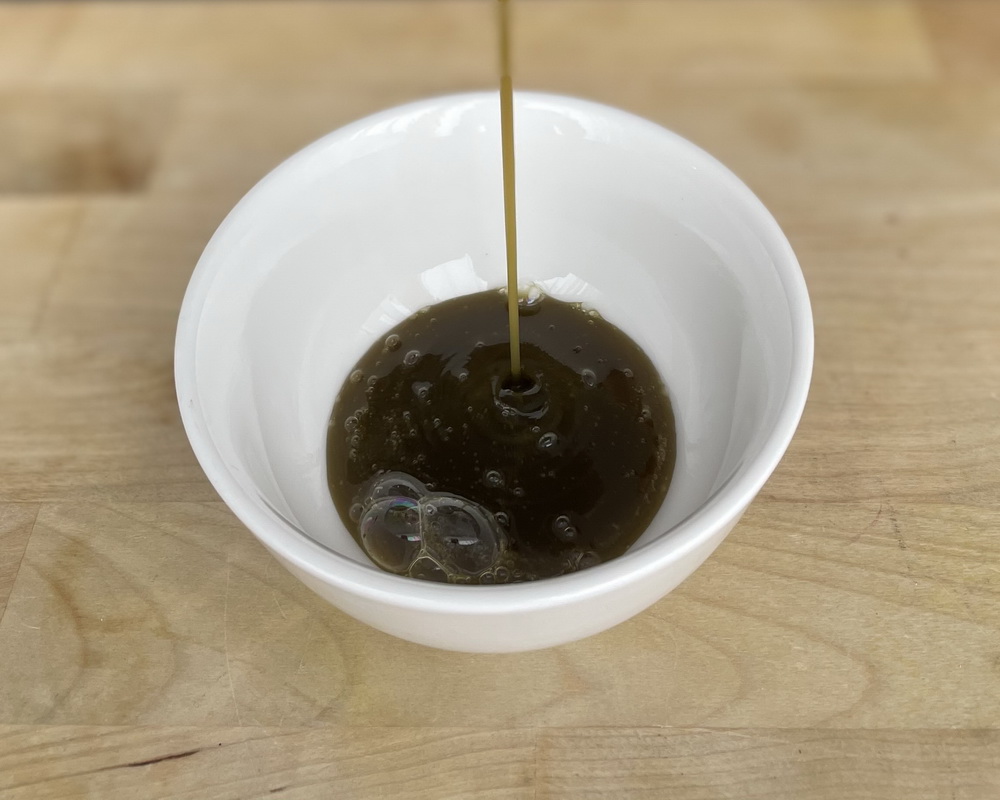 Essential oils
Essential oils are very interesting when mixed with household products. They will perfume them (in particular for those which have some difficulty with the smell of the white vinegar for example) but in addition to that the essential oils have antibacterial properties. They also allow us to sanitize our apartments but also to perfume them.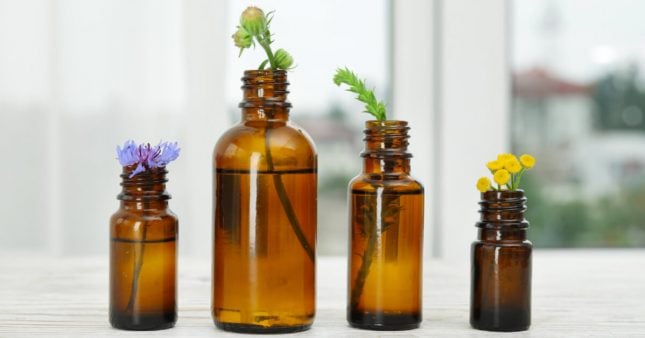 To sum up
This change of way of making our households was not obvious at the beginning because it was necessary to train our personnel with this new approach to carry out the cleaning of our apartments.
It is often difficult to do without traditional products because we are used to using them but we finally realize that it is not so complicated, that there are many advantages (sanitary, economic, ecological, etc).
These are small gestures but, added to the hope that this way of doing housework can have an impact on the maintenance team, on the owners, on the tenants, if some of them change their cleaning and maintenance habits, this would be a small victory on our scale.